In this issue:
Newsletter Editors:
Ard Jongsma
Neil Pakenham Walsh
(INASP-Health section)

Contributors to this issue:
Martin Belcher, James Falaiye, Maritza Hee Houng, Clement Lonji, Alfred K. Martey, Michel Menou, Anne Powell, Diana Rosenberg, Praditta Siripan, Jeremy Taylor, Jacinta Were, Nicholas Wright.

Editorial address:
INASP
P.O. Box 2564
London W5 1ZD
UK

Please note the change of domain and email addresses!

WWW: www.inasp.info
Capacity building in information production, access and dissemination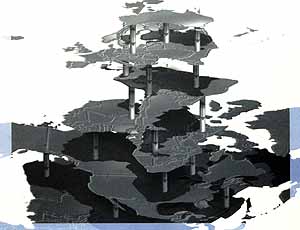 The response to the launch of INASP's Programme for the Enhancement of Research Information (PERI) has been quite overwhelming. Through PERI, libraries and researchers across Africa are gaining access to current research results on an unprecedented scale. But the core of the programme is its four-fold approach: providing access to the information requested while training local communities in using it, and generating and disseminating their own publications.

With the pilot year just completed the programme will now be available full-scale in Africa and preparations for providing the opportunity of PERI in South East Asia and Latin America are at an advanced stage. INTAS, a Brussels-based international non-profit organisation that promotes scientific co-operation between its 30 member states and those of the former Soviet Union, has moved in to fund expansion of the programme to some of its target countries. Additional training components in eastern Europe and central Asia will be carried out with support from EC-INCO.